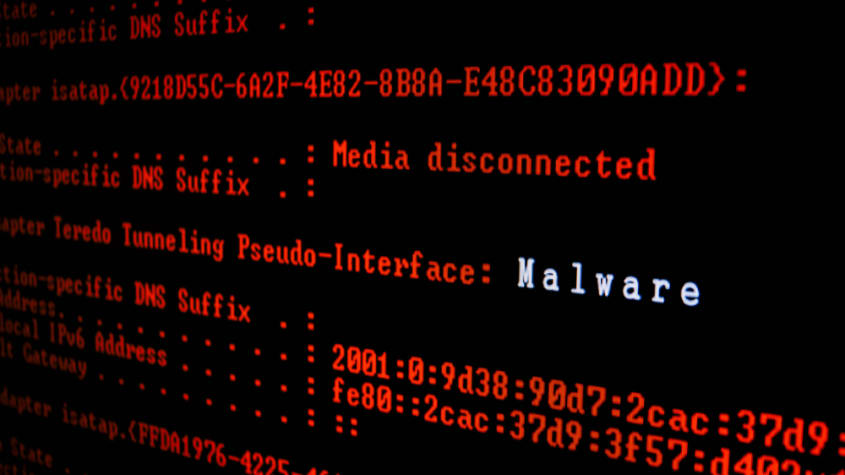 Call KC Micro Specialists to Prevent, Protect and Prevail Against Ransomware Threats.
Ransomware attacks worldwide have gone up by 102% in 2021 as compared to 2020. You must avoid becoming a victim by gathering actionable knowledge to strengthen your cyber resilience against ransomware threats.
What we will do for you:
Prevent by building a multi-layered defense with powerful security solutions
Protect by managing and securing all IT endpoints, keeping IT documentation intact, and mitigating cyber threats with the right expert support
Prevail by eliminating ransomware, data loss and downtime with Cisco Security, adding immutability safeguards, and leveraging automation for fast prevention stopping the attack.
Is your business safe here in the Kansas City area? Contact KC Micro Specialists to review your company's Email & Network Security today!
We offer a full solution featuring the best from Cisco Network Products:
>>>>>>  Click here to schedule at call. <<<<<<<<
Ransomware attack on Planned Parenthood exposes 400,000 patients' personal data:
December 1, 2021
The Los Angeles chapter of Planned Parenthood suffered a ransomware attack in October that compromised the personal information of about 400,000 patients, the health care provider said Wednesday.
The unidentified perpetrator stole documents from the Planned Parenthood affiliate that contained sensitive data on some patients such as their insurance information, their diagnosis, procedure or prescription, according to a breach notification the organization sent to victims.
"Law enforcement was notified of this incident," John Erickson, a spokesperson for Planned Parenthood Los Angeles, said in an email to CNN. "Unfortunately, we do not know the identity of the person responsible, which is not uncommon in these situations. However, we have no indication this was a targeted attack."
Erickson said the incident was confined to Planned Parenthood's Los Angeles chapter and that there is no evidence that the stolen information had been used for fraudulent purposes. Erickson did not immediately respond to questions Wednesday evening on whether the hackers demanded a ransom, or what type of ransomware was used.
The Washington Post first reported on the incident.
The last year has seen several major ransomware attacks, including one that targeted and hampered Colonial Pipeline, one of the largest U.S. fuel pipelines. In November, U.S. Cyber Command head and director of the National Security Agency Gen. Paul Nakasone said the U.S. government had taken aim at sources of funding for ransomware operatives, many of whom are based in Russia and Eastern Europe and who have made millions extorting U.S. companies.
Despite the enormous toll the coronavirus pandemic has taken on hospitals and other health clinics, many cybercriminals have not refrained from holding computer systems of such facilities hostage. There were more than 100 publicly reported ransomware attacks on health care providers in 2020, more than double the amount in 2019, according to Allan Liska, senior intelligence analyst at cybersecurity firm Recorded Future. That included a wave of hacks of computer networks at U.S. hospitals in the fall of 2020. One incident forced hospitals at the University of Vermont Health Network to delay chemotherapy and mammogram appointments.
Link to story located here: https://www.kmbc.com/article/ransomware-attack-on-planned-parenthood-exposes-patients-personal-data/38406074
Previously Published 
Microsoft: Russian-backed hackers targeting cloud services.
October 25, 2021

The group, which Microsoft calls Nobelium, has employed a new strategy to piggyback on the direct access that cloud service resellers have to their customers' IT systems, hoping to "more easily impersonate an organization's trusted technology partner to gain access to their downstream customers." Resellers act as intermediaries between software and hardware makers and product users.

"Fortunately, we have discovered this campaign during its early stages, and we are sharing these developments to help cloud service resellers, technology providers, and their customers take timely steps to help ensure Nobelium is not more successful," the company said in a blog post.

The Biden administration downplayed the impact of the Russian efforts. A U.S. government official who requested anonymity due to not being authorized to speak on the record, noted that "the activities described were unsophisticated password spray and phishing, run-of-the mill operations for the purpose of surveillance that we already know are attempted every day by Russia and other foreign governments."

Microsoft has been observing Nobelium's latest campaign since May and has notified more than 140 companies targeted by the group, with as many as 14 believed to have been compromised. The attacks have been increasingly relentless since July, with Microsoft noting that it had informed 609 customers that they had been attacked 22,868 times by Nobelium, with a success rate in the low single digits. That's more attacks than Microsoft had flagged rom all nation-state actors in the previous three years.

Earlier this month, Microsoft reported that Russia accounted for the majority of state-sponsored hacking detected by the Seattle-based software and internet giant during the past year. Most of the attacks targeted government agencies and think tanks in the United States, followed by Ukraine, Britain and European NATO members.

The U.S. government has previously blamed Russia's SVR foreign intelligence agency for the SolarWinds hack, which went undetected for most of 2020, compromised several federal agencies and badly embarrassing Washington. The Russian government has denied any wrongdoing.

Microsoft said the recent activity "is another indicator that Russia is trying to gain long-term, systematic access to a variety of points in the technology supply chain and establish a mechanism for surveilling — now or in the future — targets of interest to the Russian government."

Link to story located here: https://abcnews.go.com/Technology/wireStory/microsoft-russian-backed-hackers-targeting-cloud-services-80769005
Iowa farm cooperative hit by ransomware, systems go offline.
A ransomware attack has forced a cooperative of Iowa corn and soy farmers to take their computer systems offline
Ransomware hits hundreds of US companies, security firm says
A ransomware attack has paralyzed the networks of at least 200 U.S. companies